Greek Orthodox Easter in Santorini
The Greek Orthodox Easter Preparations
Holy Week is a period full with aromas and flavours in Santorini. It is the final week of the religious's 40-day fast (abstain from meat, eggs, dairy products, and even olive oil), therefore the locals spend the entire week cooking their particular delicacies for Easter. They also produce typical Easter delights like Tsourekia (a sweet form of brioche), special biscuits, and melitinia (the most famous sweet pastries during these days) that fill the air with delectable aromas.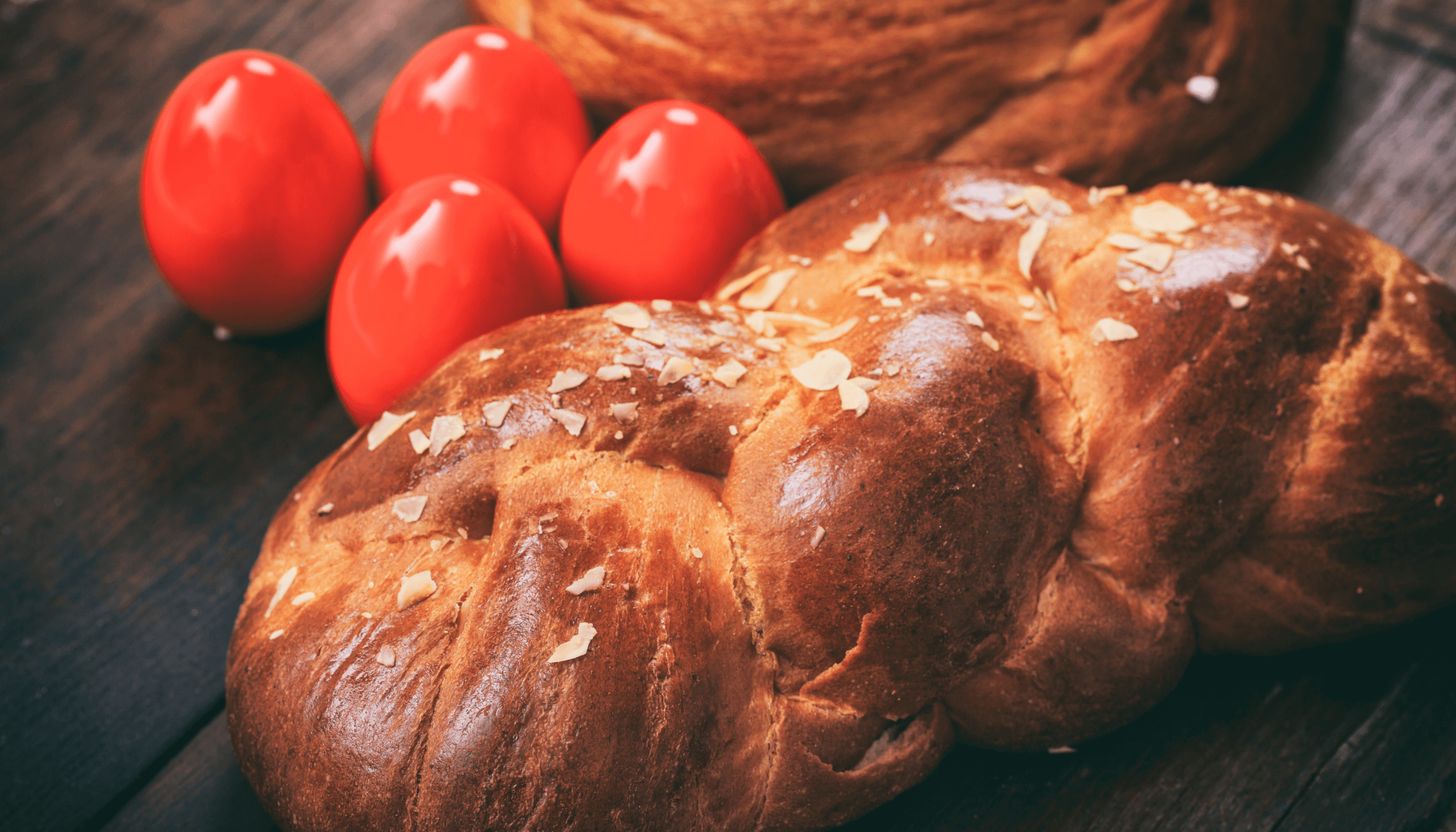 Holy Week and Easter in Santorini
Every evening during Holy Week, a ceremony is held at one of the island's churches. You can attend them, and even if you don't understand the words, you will undoubtedly sense a sense of serenity and tranquillity surrounding you. The rituals get more remarkable as the week progresses.
In Santorini, Good Friday is particularly identified with the village of Pyrgos. It is because of the community's distinctive "Epitafios" festival (the burial bier paraded in a solemn march), which has made the village worldwide known. The villager's preparations include lighting up thousands of aluminium cans filled with incendiary materials and placing them on every house, rooftop, church, road, and even the Venetian palace, creating a memorable ambiance. It is a very magnificent and amazing sight.
Good Saturday under the Cycladic sky
On Good Saturday evening, the monastery of Prophet Elias at the highest point of the island offers a magnificent spectacle. The view around the monastery is breathtaking and you can enjoy an impressive spectacle of fireworks that illuminate the starry sky of Santorini. Every year, most people bring a candle along, and according to tradition, they light it up from the Holy Flame and try to keep it lit for as long as they can.
Traditions for Greek Orthodox Easter Sunday
On Easter Sunday every garden is blooming with flowers. Whole lambs are typically cooked over fire pits for many hours before being transported home for the family feast, so the cobblestone streets are busy. Another tradition that Greeks celebrate on that day is the famous "Tsougrisma," in which two "players" compete to crack red eggs. Each player has a red egg, and the end of their egg is tapped against the end of the other player's egg. The idea is to shatter your opponent's egg without cracking your own. (Don't worry, the eggs are boiled, and you can eat them afterwards.)
Every year the visitors are fascinated by the devoutness and the dedication of Santorinians, no matter how religious they are! With no second thought, if you are an admirer of original moments and traditional experiences, an Easter escape in Santorini is not to be missed.
Book your Easter private tour in Santorini now!