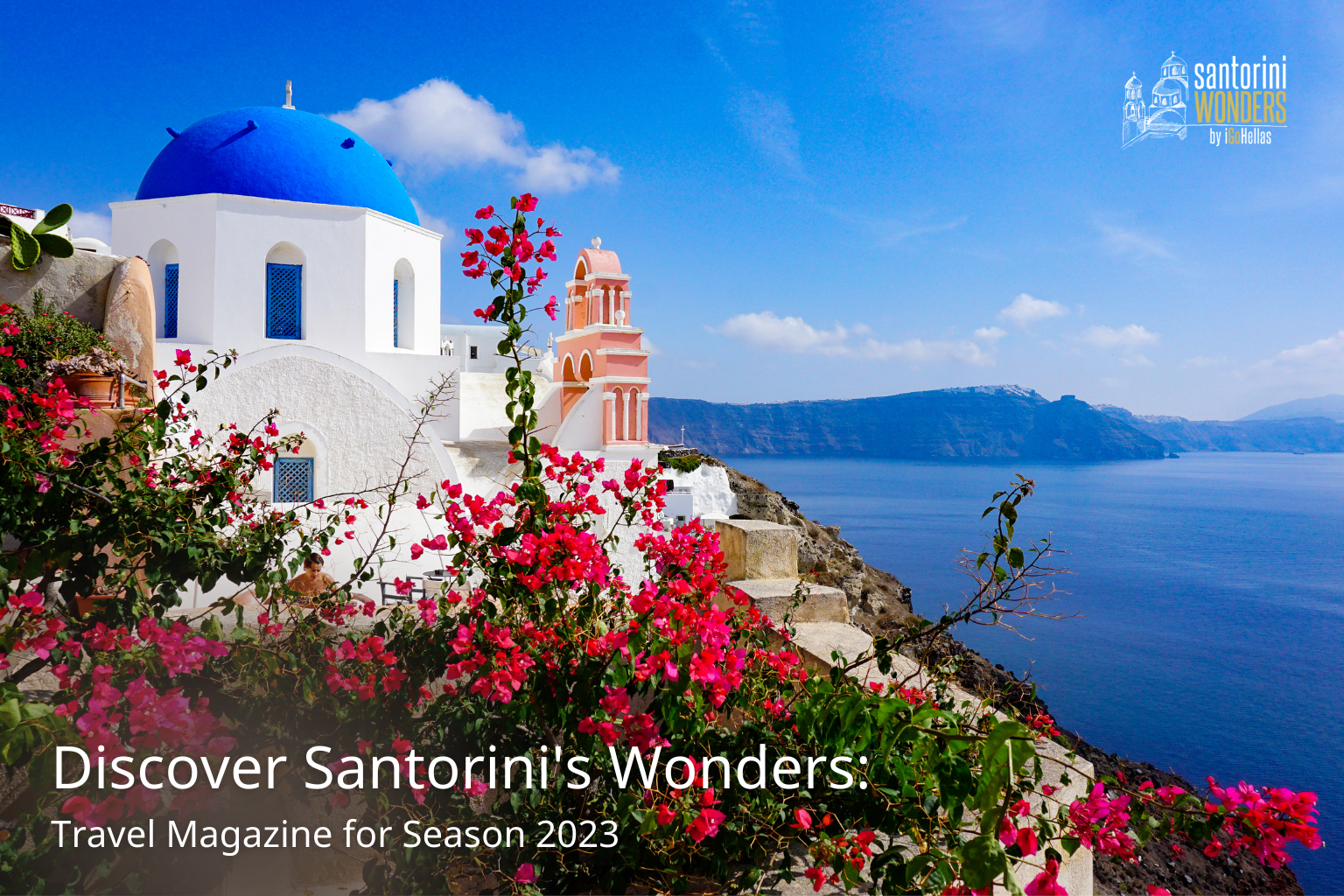 Santorini Wonders: Travel Magazine Season 2023
Welcome to the newest travel magazine for season 2023, where we take you on a journey through the stunning island of Santorini. With its striking cliffside architecture, crystal-clear blue waters, and vibrant sunsets, Santorini has been a dream destination for travelers around the world.
In this edition, we focus on our tours in Santorini, where we offer a range of experiences that cater to different interests and preferences. Whether you're an adventure seeker, a culture lover, or simply looking for a relaxing getaway, our tours have something for everyone.
Our experienced guides take you through the winding streets of Oia, Fira, and other charming towns, where you can discover the island's rich history and culture. You can explore ancient ruins, visit museums and galleries, or simply indulge in the local cuisine and wine.
So, come join us on this journey through Santorini, where we promise to create unforgettable memories and experiences that will last a lifetime.