Visit Santorini from Athens around Christmas
Christmas on Santorini? Why not?
Santorini is lovely when the tourist crowds go back to their homes. It is serene and charming, not like the cycladic island you could visit during the summer months. However, that doesn't mean you won't enjoy your trip to Santorini around Christmas.
But what is Santorini truly like at Christmas?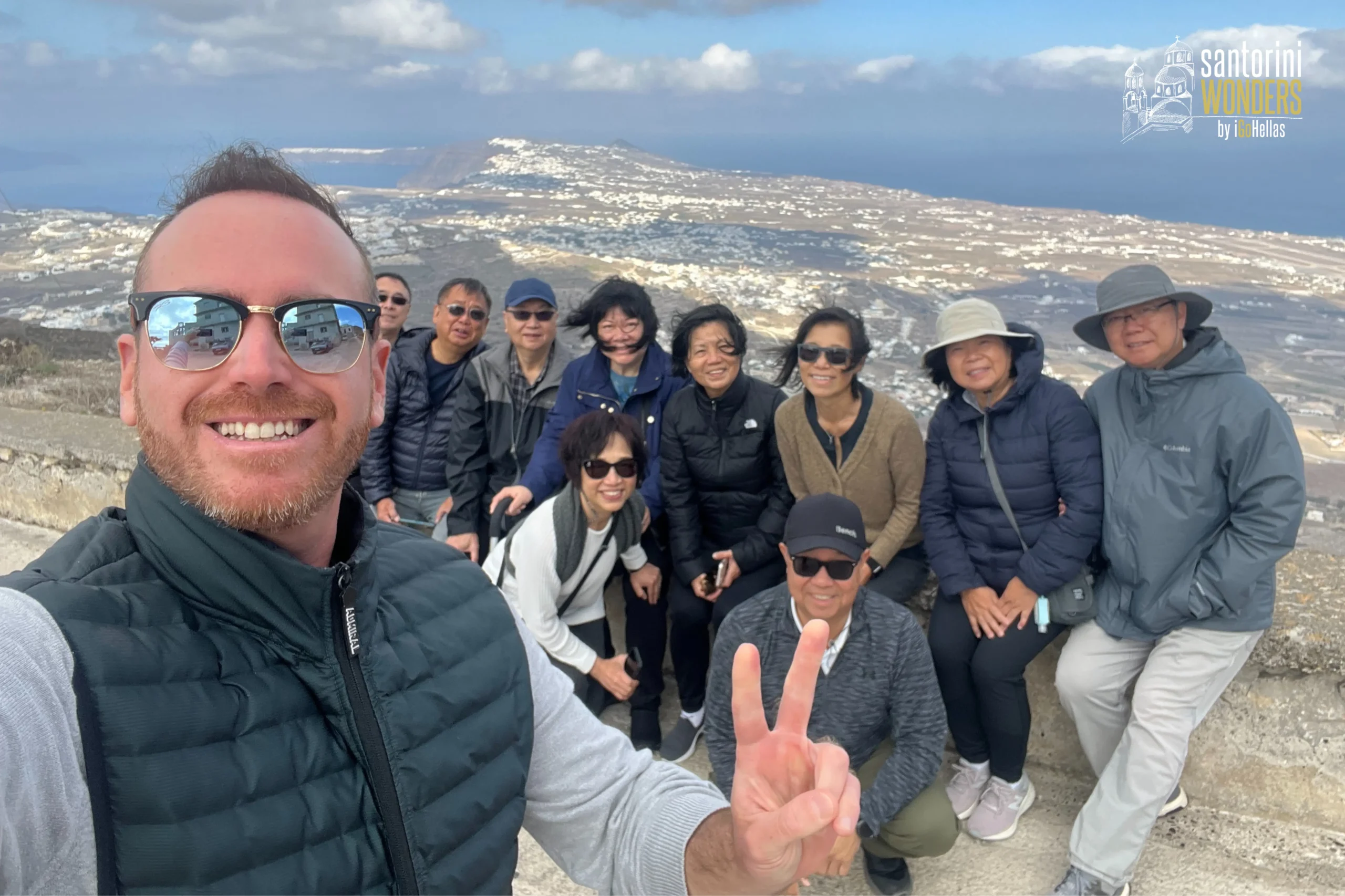 There are so many beautiful places on earth to visit. Everyone has their favorite place, some even put them on their bucket list as long as they live. Santorini is one of them it always leave a remarkable memories when the tourists are away from the island, some of the most stunning celestial displays happen. The ideal time to travel to Santorini with a specialized camera is right now. Pictures like these are hard to find, especially if you want them to be free of chatty foreign tourists.
Santorini does decorate in bright Christmas colors to celebrate, despite not being a popular holiday destination. There will be enormous Christmas trees and even figurines of donkeys dressed as Santa to make you laugh.
Nature treks are the greatest winter activities in Santorini. Although cold, the temperature is not oppressive. The crisp air energises the adventurous traveler who enjoys exploring new routes.
Visit Santorini from Athens for a day-trip around Christmas!
Remember that Santorini experiences an average December temperature of 13°C. Trips on ferries and boats are dependent on the weather. The majority of hotels are closed for the holiday season, but you can still have a Christmas meal with traditional cuisine and drinks on Christmas Day in numerous taverns and restaurants that are still open.
More and more tourists come to the island for a day visit by plane. During Christmas and New Year's, there are also direct flights available. It is easy to arrange a direct flight from Athens. Once you get at the airport your guide/local expert will be waiting for you. Then he will guide you around the island showing the highlights of that. So, in just a few hours you have the opportunity to discover the island's gems. Your private day-tour will end at the airport.
Merry Christmas & A Happy New Year!!!